The Top Shop is a full-service countertop fabrication and installation provider based in Cedar Rapids, Iowa.
Until 2014, we were a part of The Ar-Jay Center. Upon Ferguson purchasing the showroom business, we took the opportunity to put our "skin in the game" and bought the shop business. Needless to say, it has been quite a ride since then, keeping both dollars and jobs in our local economy. We have a wide variety of counter tops, surfaces and styles sure to match your home decor. Let our professionals bring a fresh, new look to your home whether it be your kitchen, bathrooms or wet bars. Check out our testimonials and see what our clients have said about us below!

Phil M.
Satisfied Customer
Incredible value. Quality and fast installation. We're very happy with their work.

Richard N.
Satisfied Customer
Great service from beginning to end. Workmanship, price, people, are all top notch.

Sean L.
Satisfied Customer
Friendly and helpful staff. Excellent line of quality products and installation.

Alan D.
Satisfied Customer
Just perfect in every way. Will buy from again in a heart beat. 2 thumbs way up.

Laura J.
Satisfied Customer
Jamie and his team are great people to work with! Great selection to choose from too!

Chelsea S.
Satisfied Customer
Excellent company to deal with. Prompt, friendly, and the technicians were very professional.

Kandice B.
Satisfied Customer
Highly recommended! Jamie was great to work with and they did a wonderful job!
A Trusted Partner
We have been fabricating and installing countertops at our same Cedar Rapids location since 1978! Instead of hassling with the big box's and sub contractors, deal with the "small box" and get the job done right! More about us here. Installers are very clean, efficient and fast with every service that we complete. We love what we do, so please let us bring that to your home and give you the same amazing results as our other customers.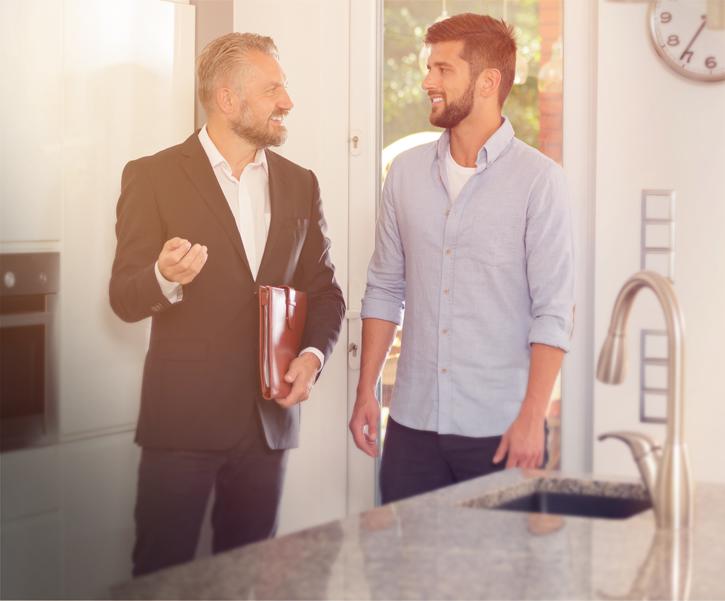 Industry Veterans
No matter your current counter top situation, we will make sure the new tops fit all your needs. With our expert sales team we will make sure the counter tops will make any kitchen more beautiful. New Granite or Quartz Countertops for just $96 a month. Yes $96 a month and we will have them installed in just one day. FOR A LIMITED AMOUNT OF TIME, YOU WILL ALSO RECEIVE A FREE UNDERMOUNT SINK, A $549 VALUE!
Satisfaction Gaurenteed
Ever made calls to several suppliers to maybe get one return call and feel like they are not that interested. Well, we are changing the rules to the game by making the quotation process as fast and easy as possible. Here's how: Take some pics on your phone -Draw a rough plan of your current countertops with rough measurements (don't worry, we will measure ourselves before fabricating) -Stop into our showroom (calling first will help us be ready for you) -Make product and color selections With this, we will give you a quotation on the spot! No waiting, no wondering, we will do it while you wait!!! To boot, we will schedule the fabrication and installation so that the final installation will be done in one day, or we will pay you $500*!!! Nobody does it better than us, or makes the process easier. Why not start the process today?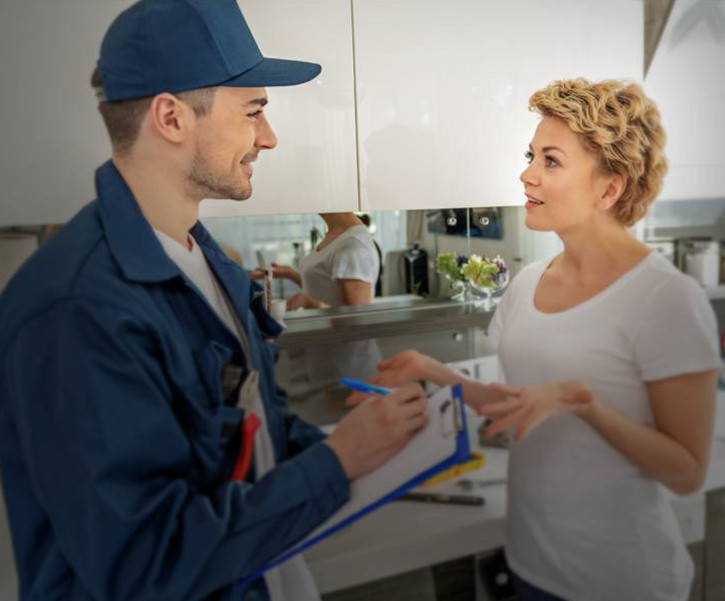 Great selection and great turnaround time. Measurements were incredibly accurate. Their installation crew was professional, clean, and very experienced. Nothing short of perfection was good enough. This can easily be seen (or not seen in this case!) in the time taken to match the exact countertop color to the glue needed to bond the seam in our quartz counters. You can't even see the seam.

Start to finish, Jamie and his crew were TOP NOTCH. I even needed a slight modification after-the-fact, which was all on me for the error, and Jamie quickly rectified the situation by having the guys come out once again to pull a piece off and cut it down. Exceptional CUSTOMER SERVICE. We couldn't be happier with the quality and finished product. All of this, and an exceptional price to boot! You can't go wrong!

For several years we put off redoing our kitchen counter tops because of the hoops we had to jump through with the big box stores. First you had to do exact measuring, finding a contractor to install and if you screwed up it's on you. Not so with the Top Shop. Jamie and his guys are top notch. They measure, order and install. Couldn't have been any easier. The job was done perfectly with no issues what so ever. We highly recommend the Top Shop.